Now offering virtual options for you and your audiences!
I decided to record three of my most popular shows using a two-camera, 5k high quality set up.
Your 7-day video lease will include:
Link and a password
A personalized recorded introduction, customized to your needs
Video recording of the show
Behind the scenes
A prerecorded "Thank you" message at the show's conclusion
Access to Teacher Guides and coloring pages
Anytime. Anywhere.  Any device. Your seven-day video "lease" would be active and accessible so that your audiences can watch it at any time during the day, maybe in the evenings with their families/friends, and as many times as they want.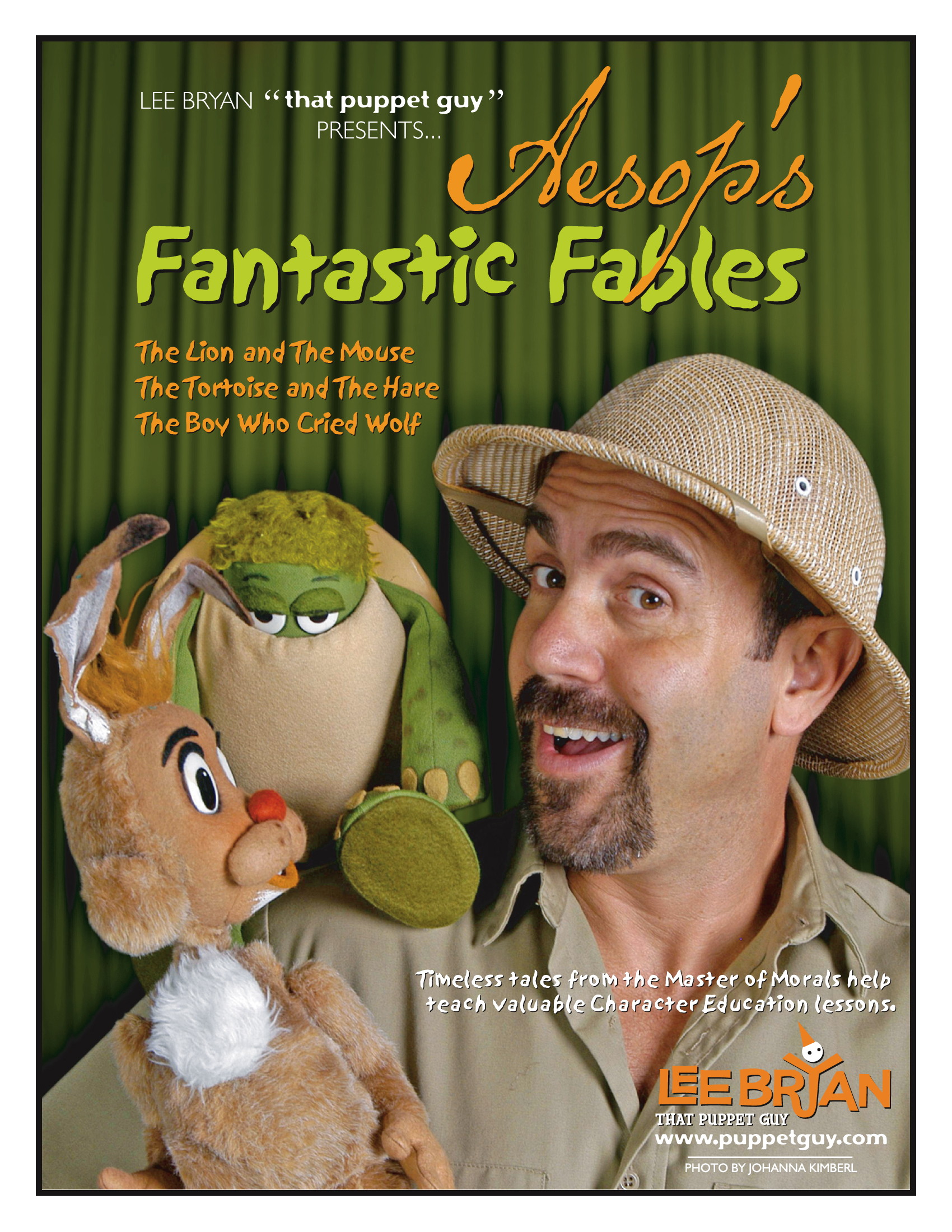 Three fables from the Master of Morals help everyone remember, "slow and steady wins the race, honesty is the best policy, and you don't have to be big to be important." 
Click the posters for more detailed information