The Giant, the Beanstalk, and Jack
Do you know the tale of a boy named Jack
Who traded his cow for five beans in a sack?
Overnight in the garden the beans they did grow
And then up the beanstalk the boy he did go.
With shadows and rods and hands in this play
These puppets were made to brighten your day.
But nothing to fear and there will come no harm
As Jack outruns the Giant thereby saving the farm.
Jack's Mom and the Giant they all play their part.
Plus, the gold laying hen and a playing gold harp.
Written in verse with some songs added too.
Happy endings for all and for me and for you.
This show is Fee-Fi-Fo FUN!
This show is recommended for a maximum 250 children ages pre-K to 5th grade and families. Performed on a low playboard/booth type stage with rod, shadow, and moving mouth puppets. Concludes with a short behind the scenes demonstration.
Technical Requirements
Lighting and sound support provided by the puppeteer.
Requires indoor space at least 15ft square and close to electrical outlet.
Curriculum Connections
Language Arts
Music
Science
Physical Education
Visual Art
Theatre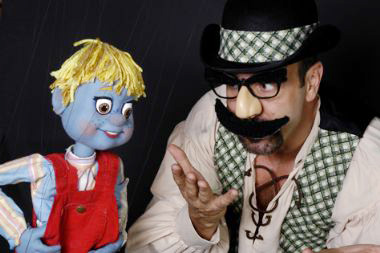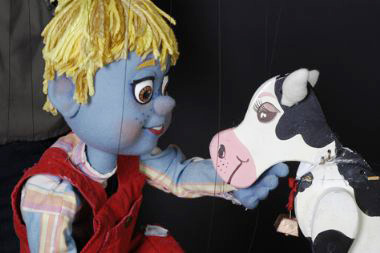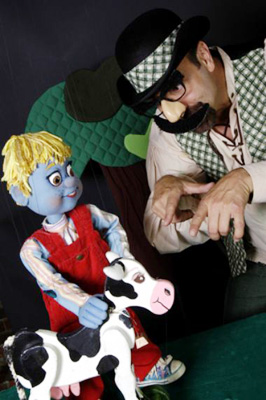 Additional Resources
For educational information, download the Bright from the Start Learning Extension or the Elementary School Teacher Guide!