Now available for 7-day/weekly viewings
Anytime. Anywhere.  Any device.
These three popular titles were recorded live, using a high quality 5k, two-camera set up.
The private Vimeo links are $350.00 per title for seven days access.  Your audiences can then watch it at school, or home, and as many times as they want.
These are live recordings of the full performance with no prerecorded audience response.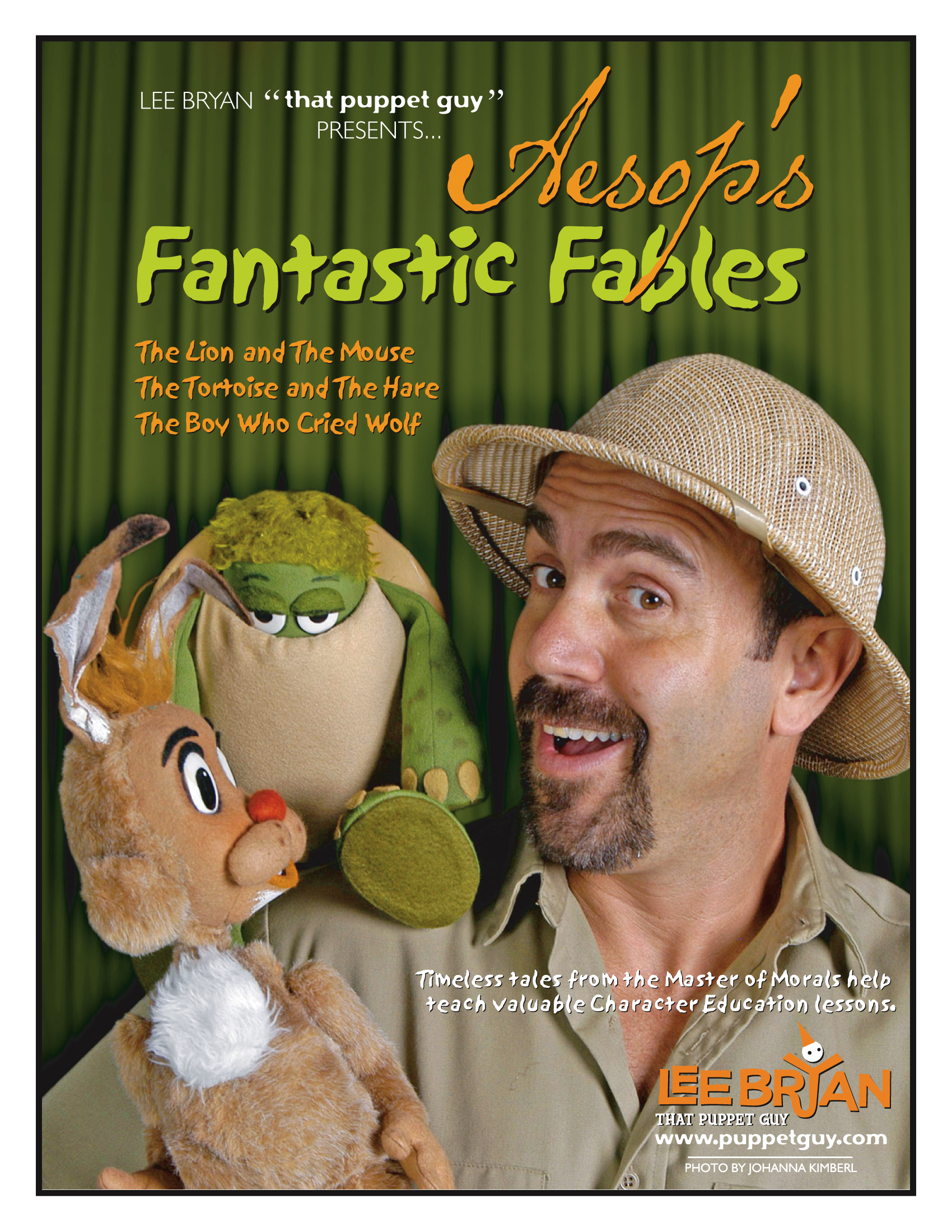 Three fables from the Master of Morals help everyone remember, "slow and steady wins the race, honesty is the best policy, and you don't have to be big to be important." 
Click the posters for more detailed information